Celebrating Martin Luther King Jr. Day
No School: Monday, Jan 15

See you on Tuesday, January 16th!
---
PTA Outdoor Clean-Up Day
Thank you to all who were able to participate in the outdoor clean-up day on Saturday, December 2nd. Trash cans were painted, trees received mulch and pruning and trails were made safer! See pictures at https://wp.me/p7K4bU-h1 (or rbepta.wordpress.com)
---
Want to say anything regarding the buses?
The Transportation Department now has a tracking website for complains and compliments. It may be found at www.busreport.com.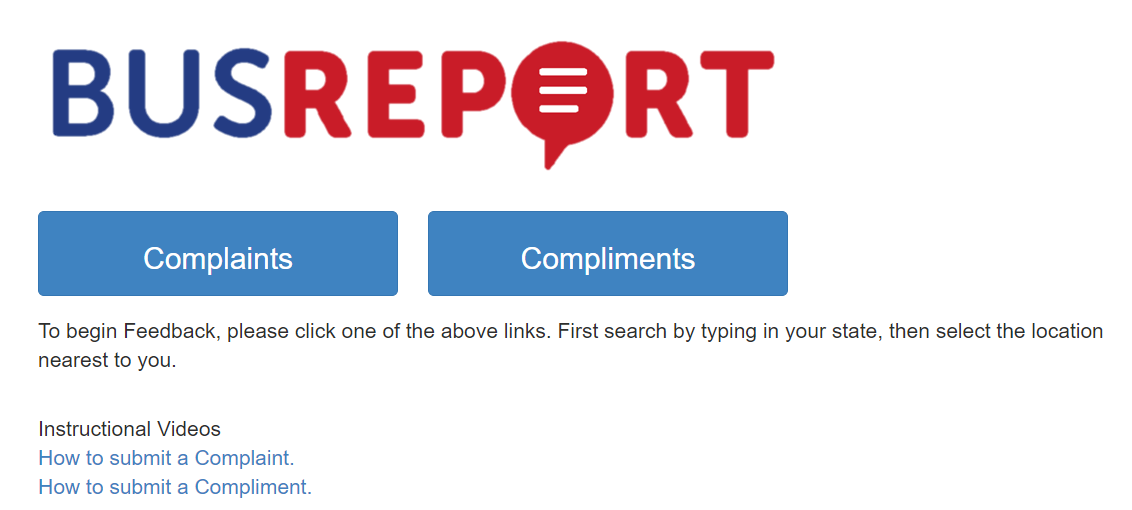 ---
News release
For Immediate Release
Contact: Tim Hensley, APR
January 3, 2018
Chattanooga Gas funds training and equipment to bring First Tee golf program to Hamilton County Schools
Elementary school students at 10 schools in Hamilton County will learn the basic skills of golf along with character and health education in their physical education program thanks to the support of Chattanooga Gas. Physical education teachers will teach the golf lessons in the schools using safe, fun lesson plans provided in the First Tee National School Program curriculum. The ten elementary schools selected for the program include East Ridge Elementary, Red Bank Elementary, East Side Elementary, Orchard Knob Elementary, Woodmore Elementary, East Lake Elementary, Wallace A. Smith Elementary, Ooltewah Elementary, Dupont Elementary and East Brainerd Elementary.
Funding for the program provided by Chattanooga Gas will allow for training of the P.E. teachers at the ten schools in addition to age-appropriate golf equipment to use in classes at the schools. Additionally, physical education teachers from the rest of the elementary schools in the school district will go through the training to enhance programs at the rest of the school system's elementary physical education programs.
The training will take place on Friday, January 5 from 8:15 a.m. to 12:15 p.m. at Ooltewah Middle School. The session will begin with a presentation by Chattanooga Gas of a check for $35,000 to Superintendent Dr. Bryan Johnson for the training and golf supplies. Two certified golf trainers with the First Tee program will lead the teachers through an active training session on Friday with examples of how children will learn using the golf program.
Chris Darras, a physical education teacher at Dupont Elementary and lead elementary physical education teacher for Hamilton County Schools, was instrumental in securing the First Tee program for the schools. "The First Tee National School Program online training course is an interactive, video-rich session designed to provide vivid examples on how golf skills, core values, and healthy habits are safely and effectively integrated into physical education classes," Darras said. "Any physical educator trained and certified to teach The First Tee national school program may access the online training program free of charge at any time."
The First Tee curriculum developed by leading experts in physical education and positive youth development aligns with and meets national standards developed by the Society of Health and Physical Educators (SHAPE). The program formally trains and certifies physical education teachers to use safe, developmentally appropriate lesson plans and equipment in their classes. The lesson plans include The First Tee Nine Healthy Habits, developed in partnership with the ANNIKA Foundation and Florida Hospital for Children.
The First Tee National School Program launched in 2004 helps students develop an appreciation for the positive personal and social values associated with golf. Students engage in safe, fun lesson activities that lead to motor skill development and while gaining an introduction to a lifelong recreation and health-enhancing activity. Nationwide, more than at 8,000 schools in 1,200 school districts have introduced to The First Tee National School Program.
Hamilton County Department of Education
3074 Hickory Valley Rd. Chattanooga, TN 37421
423.498.7020
---
Student Registration
New this year - Online Registration!
We are excited to announce online registration for our families this year. This is a pilot program for approximately 10 schools in Hamilton County. We hope that the online registration process allows parents more flexibility in completing necessary paperwork for updating your child's information. To minimize your wait times at the school, please click on the following link to access the online process:
https://goo.gl/forms/iACwd2M6wZXZBm2Y2
The official registration events for this year have passed, but please bring your required paperwork and your child on August 10th at 8AM to finish registering AND place your child in his/her new class.
We will have all your documents ready to sign once your proofs of residence have been approved. Parents will sign and submit papers then collect additional school information for the upcoming year.
If you are unable to complete the online form in advance, please know that you will have to complete this information on-site. The online registration form takes approximately 30 minutes to complete. Once complete, the parent/guardian will have to move to a printing station for documents and then submission.
Required Paperwork:
1. Two (2) Proofs of Residency
ALL STUDENTS are required to show (2) different proofs of residency for their zoned school when registering. Proof of residency is a current (within the last 30-60 days) utility bill - electric, gas, or water - with the parent's name and address printed on it. If parents have not been living at the residence long enough to have a utility bill, a contract or lease on a house or apartment will be accepted. Agency, government or court documentation will also be accepted.
2. Immunization Records and Physical Examination Records
To get a Tennessee Health Card School Immunization Certificate, parents should contact their child's doctor and schedule an appointment for a kindergarten physical. At the time of the physical, the health card Tennessee School Immunization Certificate will be issued.
Immunizations must be up to date
3. Certified Copy of Child's Birth Certificate (new students only)
4. Child's Social Security Card (new students only)
FYI
In accordance with state law, in order to transfer guardianship/custodianship a petition must be filed, approved, and signed by a judge. Any families with special custody arrangements must provide legal documentation to be kept on file at school.
Special Circumstances
A family living with another family or family member, or who cannot produce proof of residence WILL NEED AN AFFIDAVIT:
If a student and his/her custodial parent/guardian are living with another family in the Red Bank Elementary school zone, both families must be present to sign a notarized Affidavit of Housing. Failure to provide accurate information could interrupt your child's enrollment process. The supporting family member or representative must provide two (2) different proofs of current address to be approved for that zone. Acceptable documents are current electric, water, gas, or cable bills within the last 30-60 days, a current lease or mortgage, and Agency or court documentation. In the case of an agency, a representative must mail or fax a letter to the Student Services Office verifying the student/parent's residence.
The Student Services Office will be conducting scheduled days for proof of residency (for the above situation only) daily on days and times TBD in the Hamilton County Department of Education Board Room (3074 Hickory Valley Road, Chattanooga, TN 37421).
To avoid long wait times in August, parents and guardians are encouraged to bring documentation into the Student Services Office between July 10 and July 27, 2017 for the two situations listed above. Summer office hours (May 31st through July 27th) are Monday through Thursday 8:30 to 3:30.
Please be advised that Thursday, August 10th is a scheduled school day and students must attend or they will receive an unexcused absence.
---
Box Tops for Education
Don't forget to clip boxes tops off your favorite products and send them to school. Each box top is worth 10 cents. To learn more about the Box Tops for Education program Click Here