February 19th ~ No School!
---
PTA ~ Get involved!

~ More info available at rbepta.wordpress.com
---
Teachers of the Year announced for Hamilton County Schools
Superintendent Dr. Bryan Johnson surprised three of the best classroom teachers in Hamilton County on Tuesday as he announced their selection as a Teacher of the Year for the school system. The Teachers of the Year for 2018 are: Samantha Eaton, a kindergarten teacher at Red Bank Elementary, for elementary grades through fourth-grade; Jeanne Manley, exceptional education teacher at Nolan Elementary, for middle grades (fifth-grade through eighth); and Nader Mohyuddin, math teacher at Chattanooga High Center for Creative Arts at the high school level. These three exceptional teachers will now advance to the state level in the Teacher of the Year recognition for Tennessee.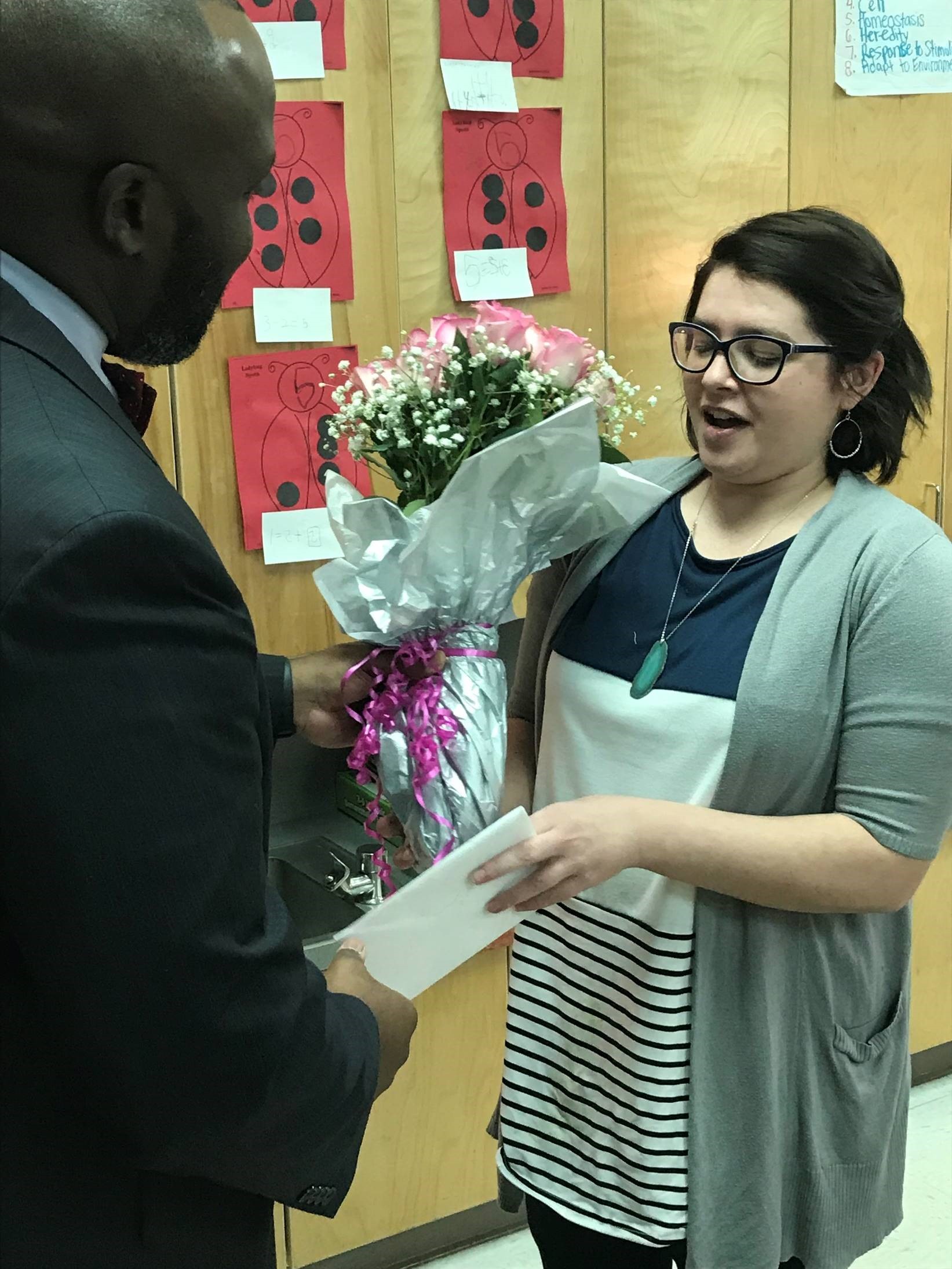 Samantha Eaton has taught at Red Bank Elementary for the past five years, and she has nine years of teaching experience. She considers herself a researcher and loves to search for answers to help her students learn. Six years ago, she asked her school leader the question that started a new adventure for Red Bank and her kindergarten children. She asked, "Have you ever heard of STEAM?" That simple question was a launching point for innovative learning. "Leaders from across the nation have visited our little school to see the amazing things happening here because of the adventure into learning that began that day," Eaton said. She is now leading forest kindergarten using science, technology, engineering, arts, and mathematics (STEAM) concepts to teach her young learners. Reading performance has been a consistent high point for student progress in her classroom. At the beginning of the year, 14 of her students were reading below grade level, four were reading on grade level and one was above grade level. December benchmarks showed those numbers completely flipped. Now, only two students are below grade level, six are reading on grade level and 12 are reading above grade level. "As I developed my forest kindergarten model, I found significant research on the impact that it would have on my students socially, emotionally and academically, but I never thought I would see the impact so quickly," Eaton said.
---
Want to say anything regarding the buses?
The Transportation Department now has a tracking website for complains and compliments. It may be found at www.busreport.com.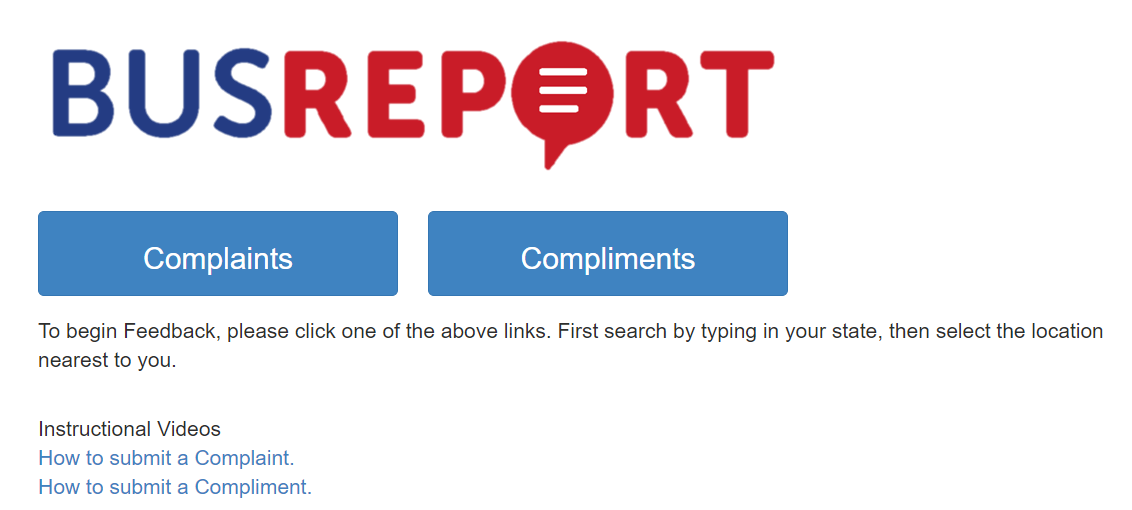 ---
Student Registration
New this year - Online Registration!
We are excited to announce online registration for our families this year. This is a pilot program for approximately 10 schools in Hamilton County. We hope that the online registration process allows parents more flexibility in completing necessary paperwork for updating your child's information. To minimize your wait times at the school, please click on the following link to access the online process:
https://goo.gl/forms/iACwd2M6wZXZBm2Y2
The official registration events for this year have passed, but please bring your required paperwork and your child on August 10th at 8AM to finish registering AND place your child in his/her new class.
We will have all your documents ready to sign once your proofs of residence have been approved. Parents will sign and submit papers then collect additional school information for the upcoming year.
If you are unable to complete the online form in advance, please know that you will have to complete this information on-site. The online registration form takes approximately 30 minutes to complete. Once complete, the parent/guardian will have to move to a printing station for documents and then submission.
Required Paperwork:
1. Two (2) Proofs of Residency
ALL STUDENTS are required to show (2) different proofs of residency for their zoned school when registering. Proof of residency is a current (within the last 30-60 days) utility bill - electric, gas, or water - with the parent's name and address printed on it. If parents have not been living at the residence long enough to have a utility bill, a contract or lease on a house or apartment will be accepted. Agency, government or court documentation will also be accepted.
2. Immunization Records and Physical Examination Records
To get a Tennessee Health Card School Immunization Certificate, parents should contact their child's doctor and schedule an appointment for a kindergarten physical. At the time of the physical, the health card Tennessee School Immunization Certificate will be issued.
Immunizations must be up to date
3. Certified Copy of Child's Birth Certificate (new students only)
4. Child's Social Security Card (new students only)
FYI
In accordance with state law, in order to transfer guardianship/custodianship a petition must be filed, approved, and signed by a judge. Any families with special custody arrangements must provide legal documentation to be kept on file at school.
Special Circumstances
A family living with another family or family member, or who cannot produce proof of residence WILL NEED AN AFFIDAVIT:
If a student and his/her custodial parent/guardian are living with another family in the Red Bank Elementary school zone, both families must be present to sign a notarized Affidavit of Housing. Failure to provide accurate information could interrupt your child's enrollment process. The supporting family member or representative must provide two (2) different proofs of current address to be approved for that zone. Acceptable documents are current electric, water, gas, or cable bills within the last 30-60 days, a current lease or mortgage, and Agency or court documentation. In the case of an agency, a representative must mail or fax a letter to the Student Services Office verifying the student/parent's residence.
The Student Services Office will be conducting scheduled days for proof of residency (for the above situation only) daily on days and times TBD in the Hamilton County Department of Education Board Room (3074 Hickory Valley Road, Chattanooga, TN 37421).
To avoid long wait times in August, parents and guardians are encouraged to bring documentation into the Student Services Office between July 10 and July 27, 2017 for the two situations listed above. Summer office hours (May 31st through July 27th) are Monday through Thursday 8:30 to 3:30.
Please be advised that Thursday, August 10th is a scheduled school day and students must attend or they will receive an unexcused absence.
---
Box Tops for Education
Don't forget to clip boxes tops off your favorite products and send them to school. Each box top is worth 10 cents. To learn more about the Box Tops for Education program Click Here